Netflix is a great platform. In fact, the American subscription video-on-demand over-the-top streaming service is hard to fault, particularly in the subtitles area, as the vast majority of hit shows offer subtitles that are done properly. From comedies to documentaries, Netflix's top productions are being explored by subscribers around the world.
While the smash-hit movies and hard-hitting documentaries are worth watching, Netflix has evolved further to offer a variety of mobile-friendly games. As the service continues to adapt to the environment around it, the streaming giant has evidently noticed the success of games in the mobile sphere, from downloadable augmented reality hits like Pokémon Go to top browser games featuring London's dog-loving celebrities, such as Pragmatic Play's Wild Celebrity Bus Megaways. Now, Netflix wants a piece of the action.
Given the nature of mobile gaming, not every product on offer through Netflix is necessarily worth devoting a serious amount of time and attention to, but there are certainly some worthwhile gaming escapades to be had that can be explored instantly through a Netflix subscription at no additional cost. Below is a look at just some of the titles that you should definitely play today, all of which add another layer of entertainment to the service.
Options like Dust & Neon and Laya's Horizon are faultless
As you'd expect, given the pace at which Netflix brings out new shows and movies for viewers to binge, the streaming favorite isn't holding back on its gaming efforts either. One title that immediately hit the mark with mobile gamers is Dust & Neon, a faultless release that tasks players with controlling a cyborg in a unique Wild West location.
A top-down shooter that features an extensive selection of robotic nasties to see off, it's worth snapping up a controller to enjoy this top title in the best way possible. If shooting robots isn't your cup of tea, then a 3D wingsuiting game that offers a glorious visual package might be.
Called Laya's Horizon, the game tasks players with exploring picturesque locations from up high in the sky, all while trying to execute various tricks and collect a variety of rewards. In terms of providing a pleasurable gaming package, the makers of Laya's Horizon have absolutely nailed it.
Stranger Things 3: The Game is perfect to watch alongside the show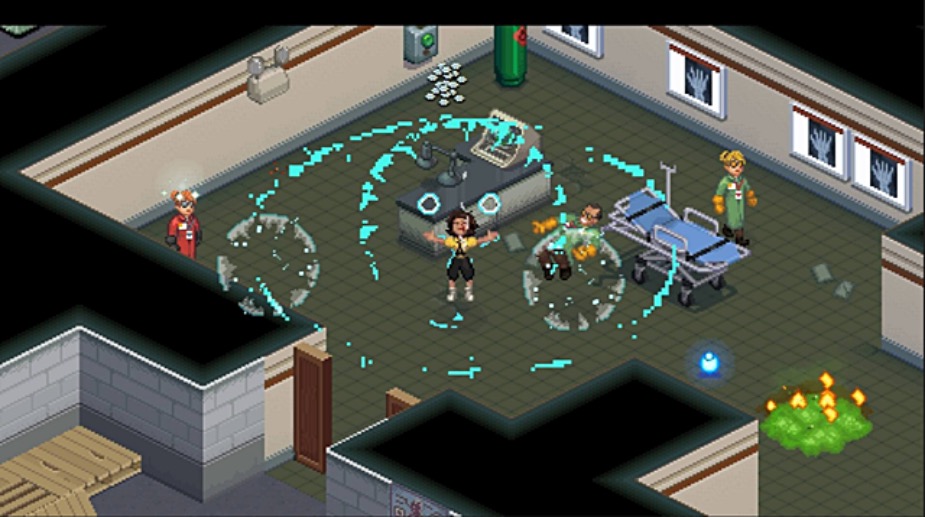 Netflix's move into gaming has also enabled the company to enhance the TV shows it offers. For viewers, the fact they can watch a smash-hit production and session a game of the same name alongside it represents an enticing opportunity.
That's certainly the case with Stranger Things 3: The Game, a title that's based on the iconic show, which gamers can sample while watching the show's third season. The game isn't perfect by any stretch, but it serves up enough of a puzzle-themed test as gamers play as some of the show's lead characters, such as Steve and Lucas.
Yet another isometric adventure game from the Stranger Things world, Stranger Things: 1984 is another Netflix title that fans of the show can't seem to get enough of. The game's cartoon style is wonderful; each character has unique attributes that provide plenty of entertainment. It's a tough challenge overall, but it also manages to nail the show's puzzle-solving aspect in the gaming category.
The other top Netflix games
While the aforementioned titles are worth looking into, Netflix has a wide range of top games to session. Racing lovers need to look at Asphalt Xtreme; Into the Dead 2 is filled with zombies to kill, Moonlighter is hard to fault, while an adventure in Oxenfree is a must.