Although there are numerous solutions (free and paid), finding a multimedia player with all the features you need is not always easy. For example, you may need a tool that allows you to play HD audio and video formats or download movies and songs online, but not all programs allow it.
The software that could solve all your problems is 5KPlayer, at the same time a multimedia player, an Apple AirPlay and DLNA enabled media streamer, and an online content download tool. In particular, it can play 4K, FHD (1080p) and VR 360 ° videos, DVD, IPTV, music in MP3, AAC, APE, FLAC, etc.
5Kplayer incorporates AirPlay and DLNA wireless streaming technologies and acts as a receiver for viewing screen or content from iOS or Android devices on Windows PC, macOS, Apple TV, Xbox and PlayStation without interruption.
Available on both Windows and macOS, the new version of 5KPlayer added IPTV/M3U8 files playback feature, making it possible for you to easily enjoy cable TV programs as well as movies or TV shows from the Internet at the same time. 
Primary Features of 5KPlayer
1. Add Subtitles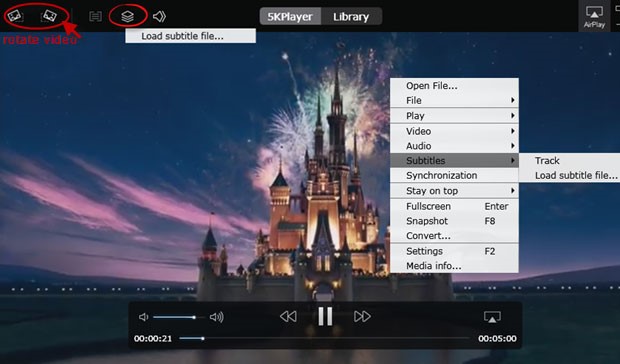 5KPlayer supports .srt, .ssa, .ass, .json, .aqt, .sub, etc format of subtitle. Drag and drop the file into the playback window and any changes to subtitle settings will be updated immediately without restarting the software.
2. A Powerful Media Library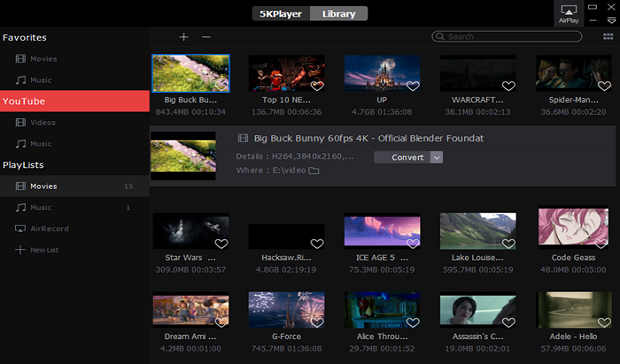 Besides a 4K UHD video player, 5KPlayer is also a free music player to play MP3 AAC FLAC APE, etc. You can create various music playlists to gather soundtracks from favorite singers or bands at will. The support for 5.1/7.1 DTS multi-channel surround sound also manifests an unparalleled experience in listening.
3. AirPlay-supported 4K UHD Player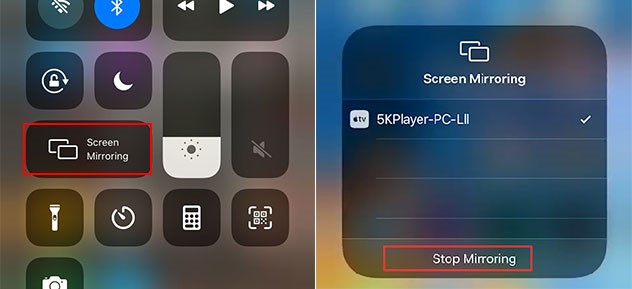 5KPlayer outshines as airplay enabled software. This allows you to take advantage of a larger display and more powerful speakers to play videos, games, documents, presentations or music. You can also record audio and video (or video only) during mirroring. These features are very useful in various scenarios, including entertainment and education.
4. Built-in support for Online video and Music download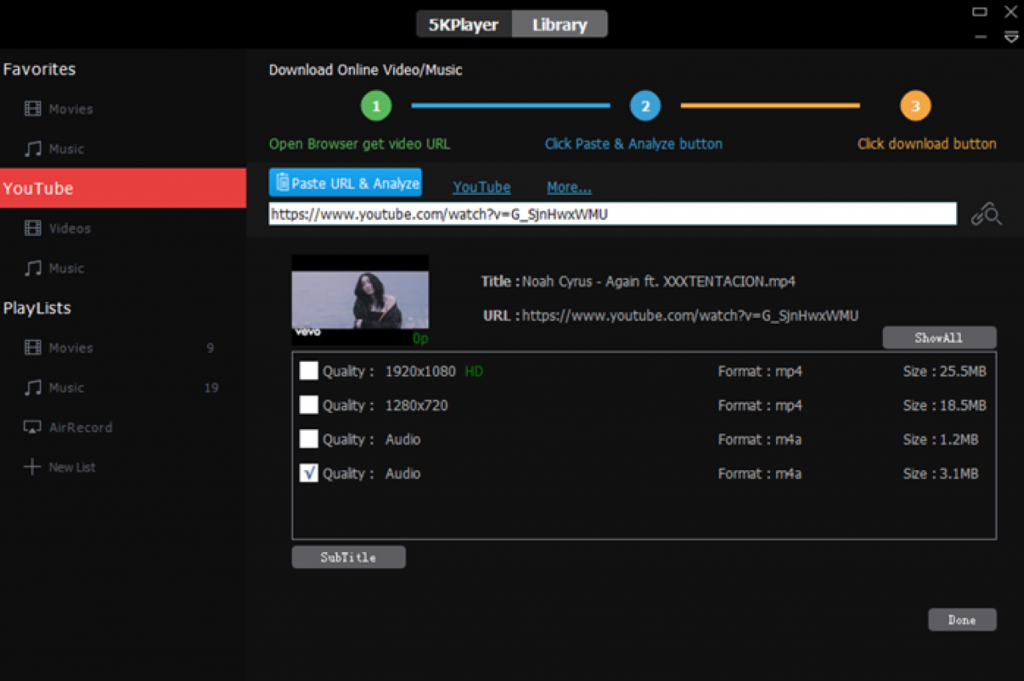 Without any subscription, you can download online multimedia content from over 300 sites: YouTube, Facebook, Yahoo, Daily Motion, Vimeo, Vevo and many others. Why not use this function to download the soundtracks of your favorite films in MP3 or AAC format and create your multimedia library?
5. Built-in Radio Player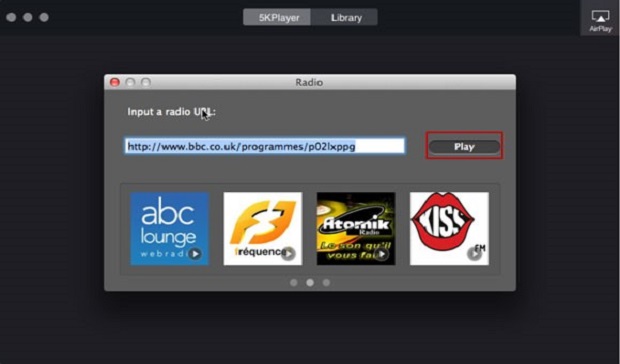 Particularly useful is the built-in radio player, which can receive satellite radio and allows you to choose from preset internet radio stations or enter the URL of your favorite radio.
Of course, 5KPlayer has more features than the ones listed above. If you are interested, welcome to download this free media player :).