Hello everyone! Today, I want to share with you a genuinely exciting tool that will completely change the way you think about video subtitle production. Yes, I'm talking about
Quato.ai
—a fast, accurate, and cost-effective subtitle generator and translator.
About Quato.ai:
Quato.ai leverages an advanced AI large language model, supporting translation and subtitle generation in over 100 languages. This means you can easily add multilingual subtitles to your videos while ensuring the accuracy and naturalness of translations.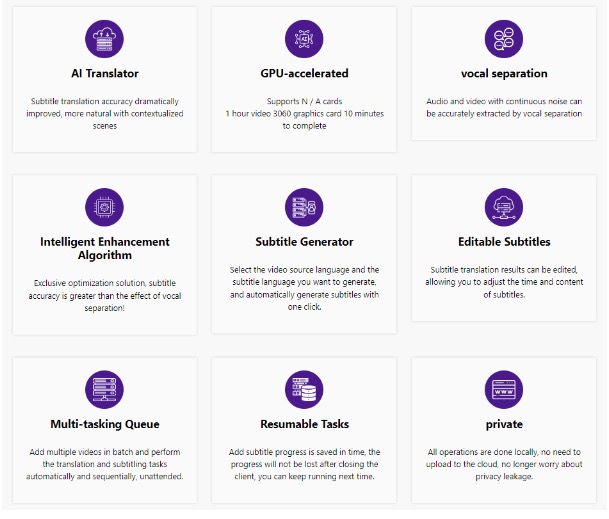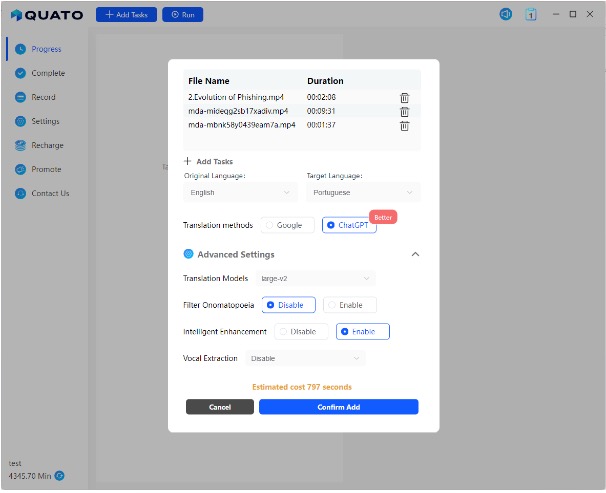 Technical Highlights:
AI Translation: Enhances the accuracy of subtitle translation, making it more contextually relevant.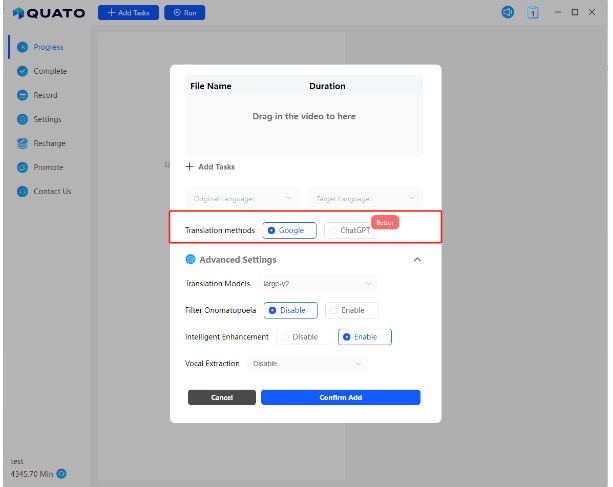 GPU Acceleration: Utilizes N/A cards for accelerated processing, completing a 1-hour video in just 10 minutes.
Separation Technology: Accurately extracts audio even in environments with continuous noise.
Intelligent Enhancement Algorithm: An exclusive optimization solution that improves subtitle accuracy.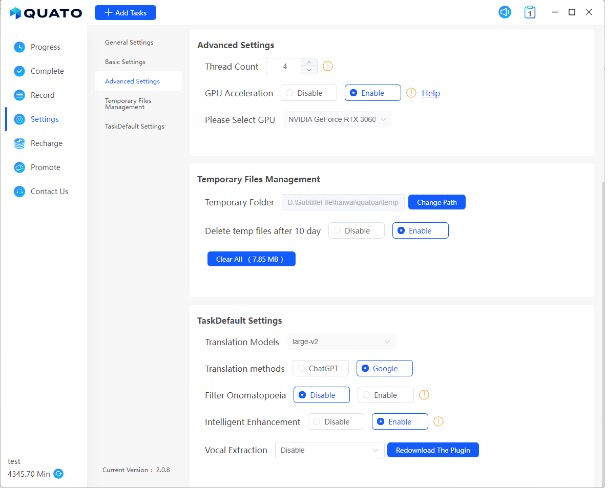 User-Friendly Design:
One-Click Subtitle Generation:
Simply select the video source language and the subtitle language to generate with one click.
Editable Subtitles: Allows users to edit translation results, adjusting time and content.
Multi-Task Queue: Add multiple videos in batch for automatic, sequential translation and subtitling.
Resumable Tasks: Progress is saved and not lost even when the client is closed.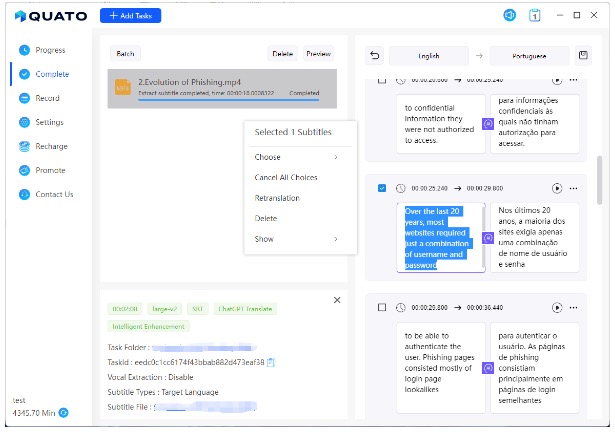 Affordable Pricing Strategy:
Even more exciting, Quato.ai offers unbeatable pricing plans, including a Pro plan ($49.9 for 2010 minutes),
a Basic plan ($19.99 for 600 minutes), and a Free plan (first 30 minutes free).